"Dear You - Environment,
We are members from LINE Technology Vietnam Co., Ltd. As a "thank you" to the "You", we LINERs worked together early in the winter at Hoan Kiem Lake, Hanoi. The pieces of garbage were picked up and collected in fully biodegradable and environmental-friendly plastic bags. Ignoring the curiosity of people surrounding, each LINERs enthusiastically devoted their small efforts to create a clean, fresh and green space. This is an interesting and practical activity to raise awareness about not littering in public areas and hopefully this small activity not only attracts but also spreads the spirit of action to adults, children and those people at Hoan Kiem Lake that day.
LINERs will always hand in hand to protect "you" and keep "closing the distance" to community where we are bonding.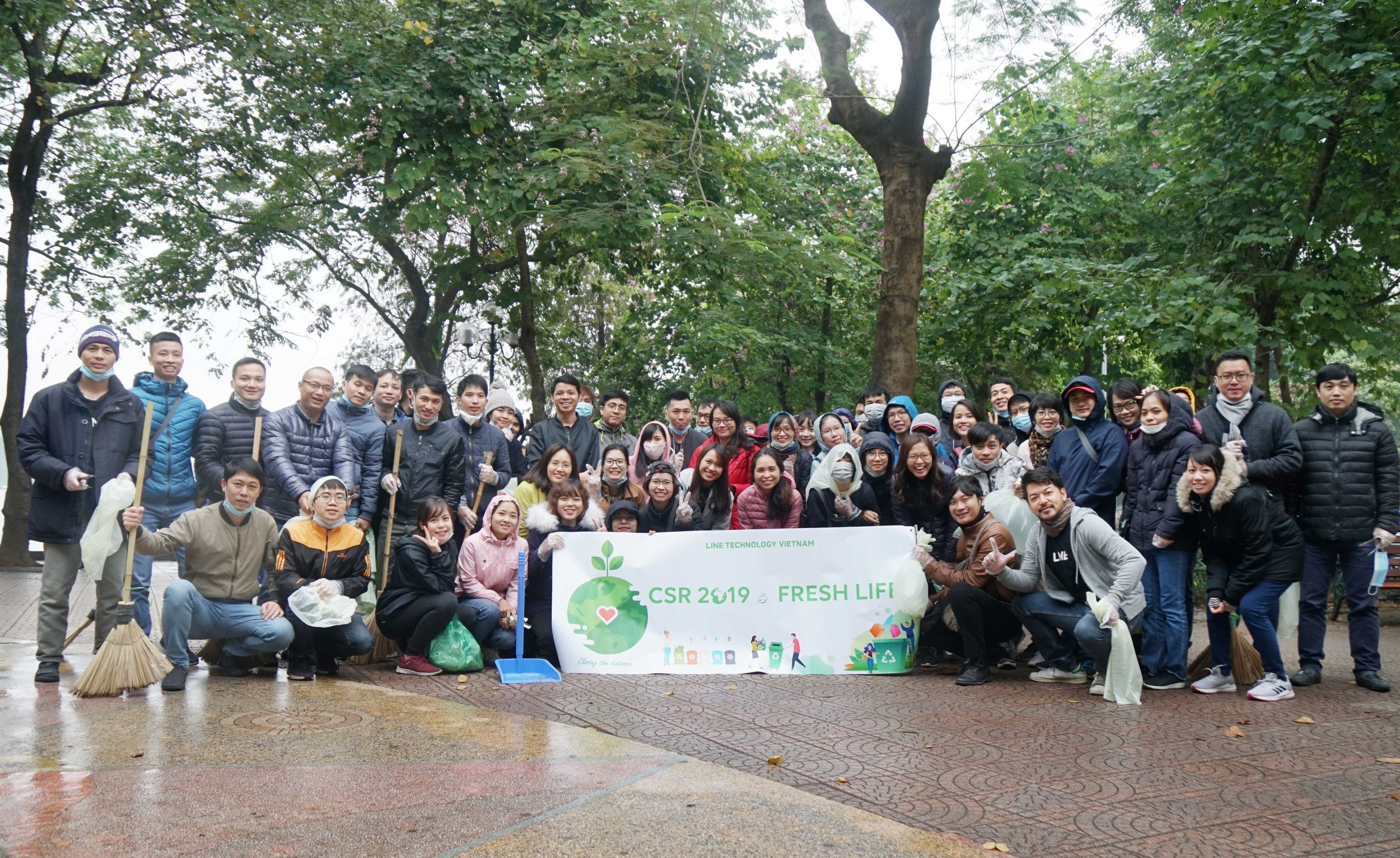 Hope to have more activities that are meaningful in the near future!
Love,
LINERs."