A home to IT majors as well as high quality IT human resources for Ho Chi Minh, Hanoi, etc. Can Tho is LINE Technology Vietnam's next destinations. With the desire to attract and recruit good engineers throughout Vietnam as well as introduce more about LINE to the Western of the Southeast of country, LTV attended Job Fair in Can Tho with many interesting experiences.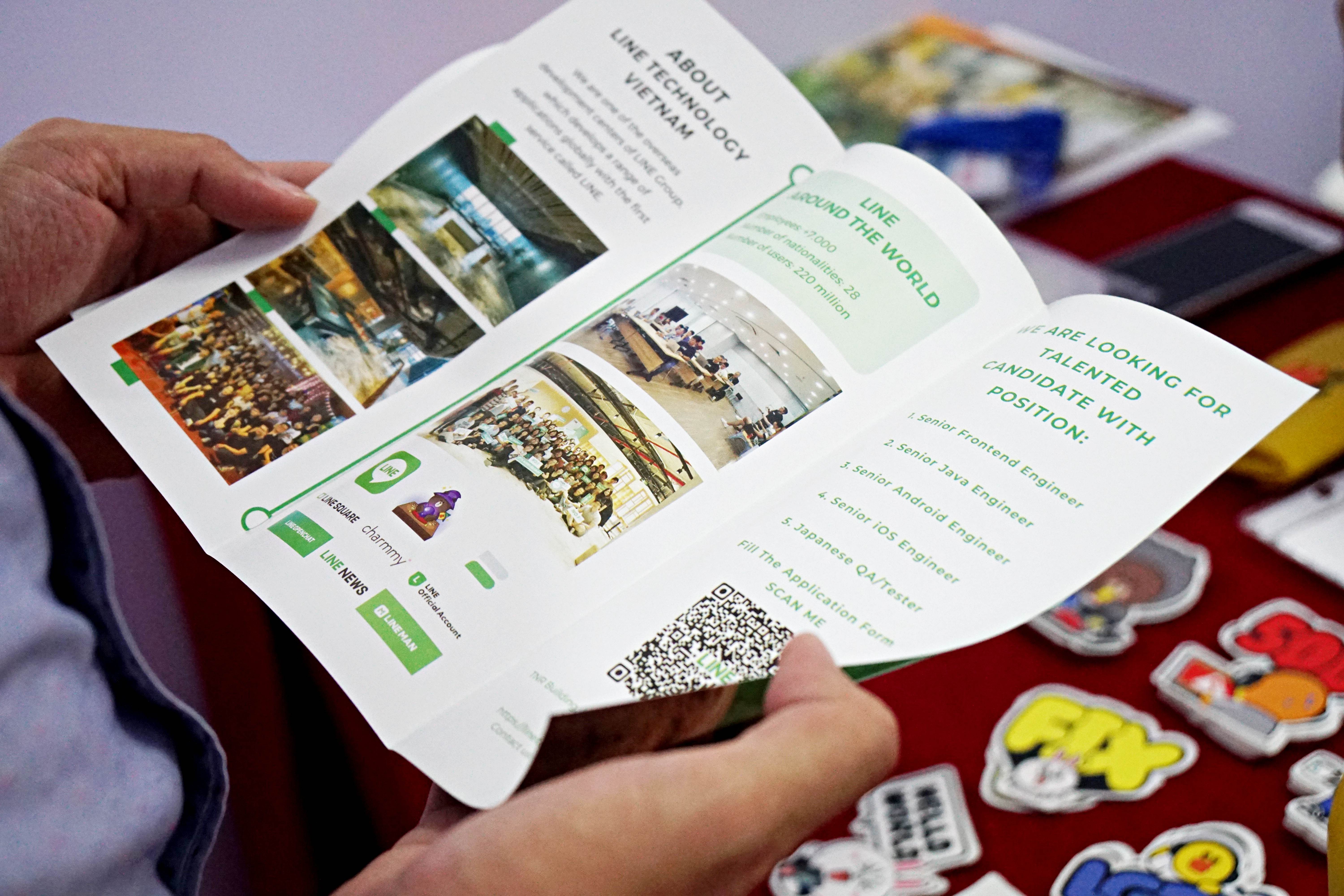 This event attracted around 20 Japanese enterprises and 20 Vietnamese enterprises from many different fields, solely in field of IT, environment and mechanics. We were surprised to receive big welcome and huge attention from IT students and the focus of KHTV channel television from Japan.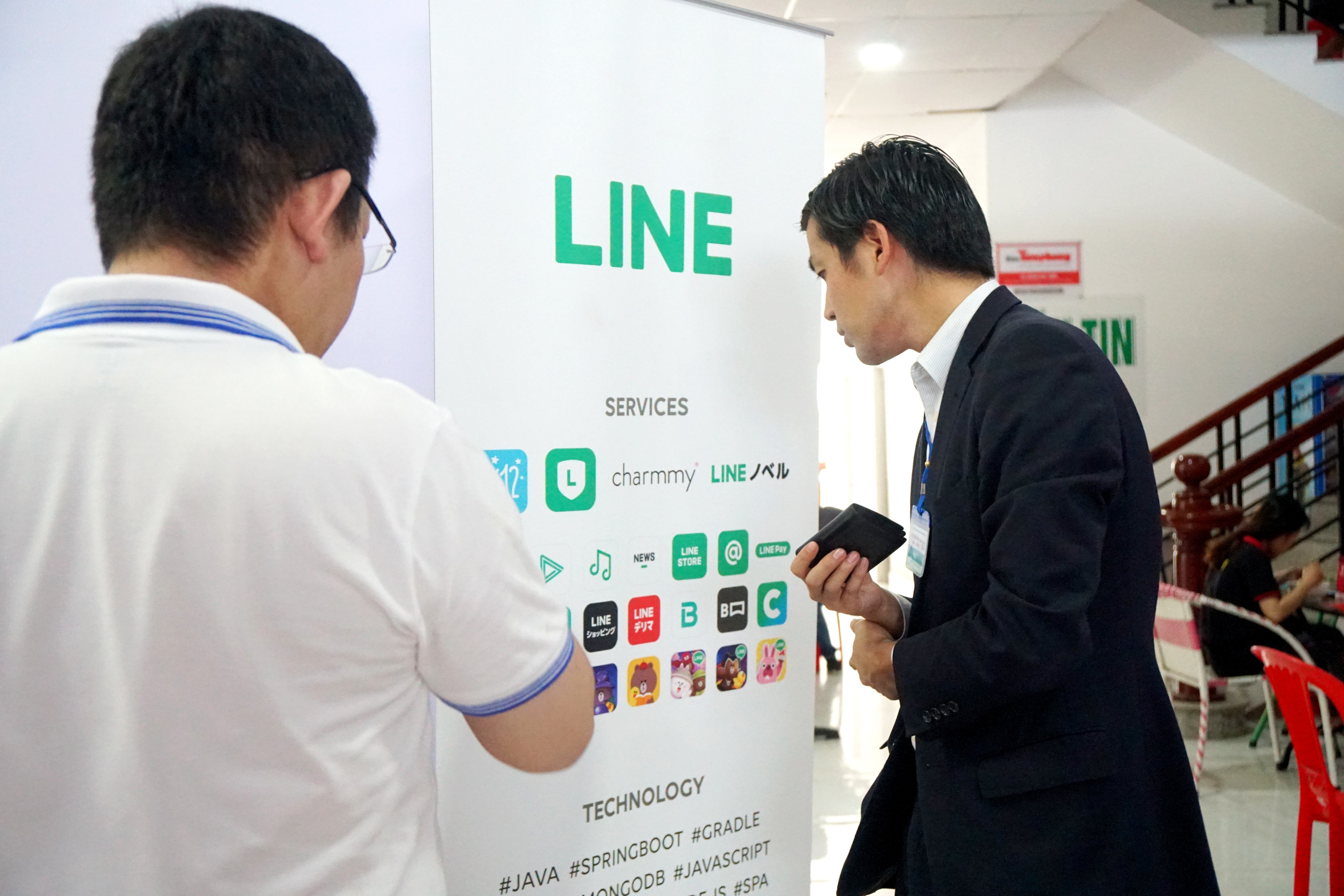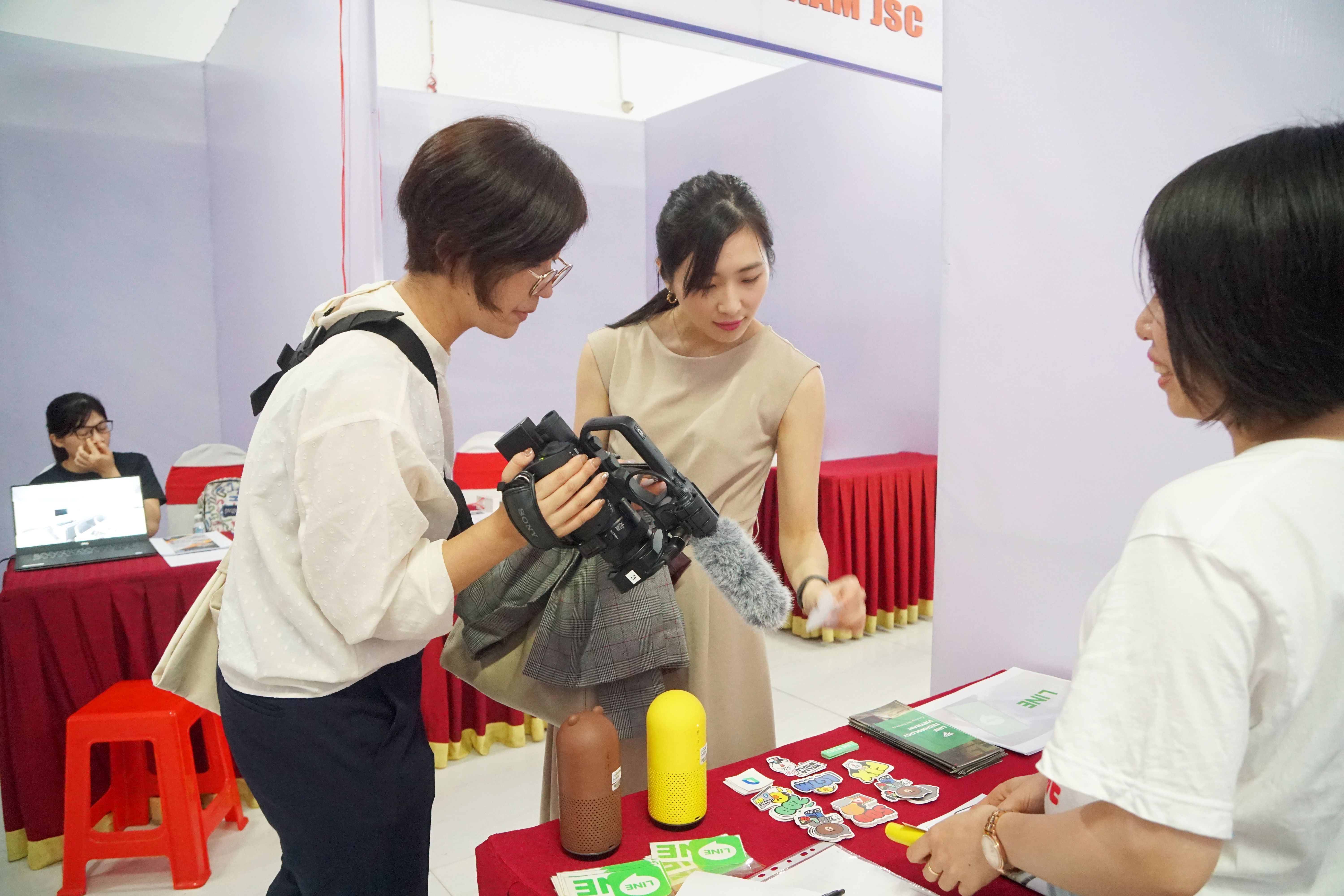 The most impressive point is with the opening question "Do you know the LINE Chat application? " - 95% of answers is "Yes" and other than that, they are using other famous application of LINE such as B612 or showing passionate admiration for LINE's popular sticker.
Hopefully in the near future, LINE Chat will come closer to everyone and "closing the distance" in Vietnamese market.