Vietnam Web Summit is an annual technology event held in Ho Chi Minh & Hanoi, where the latest technology trends are introduced, drawing the attention of many talented engineers. This year, LINE Technology Vietnam participated as a "bronze" sponsor, aiming to help close the distance using the bridge of technology.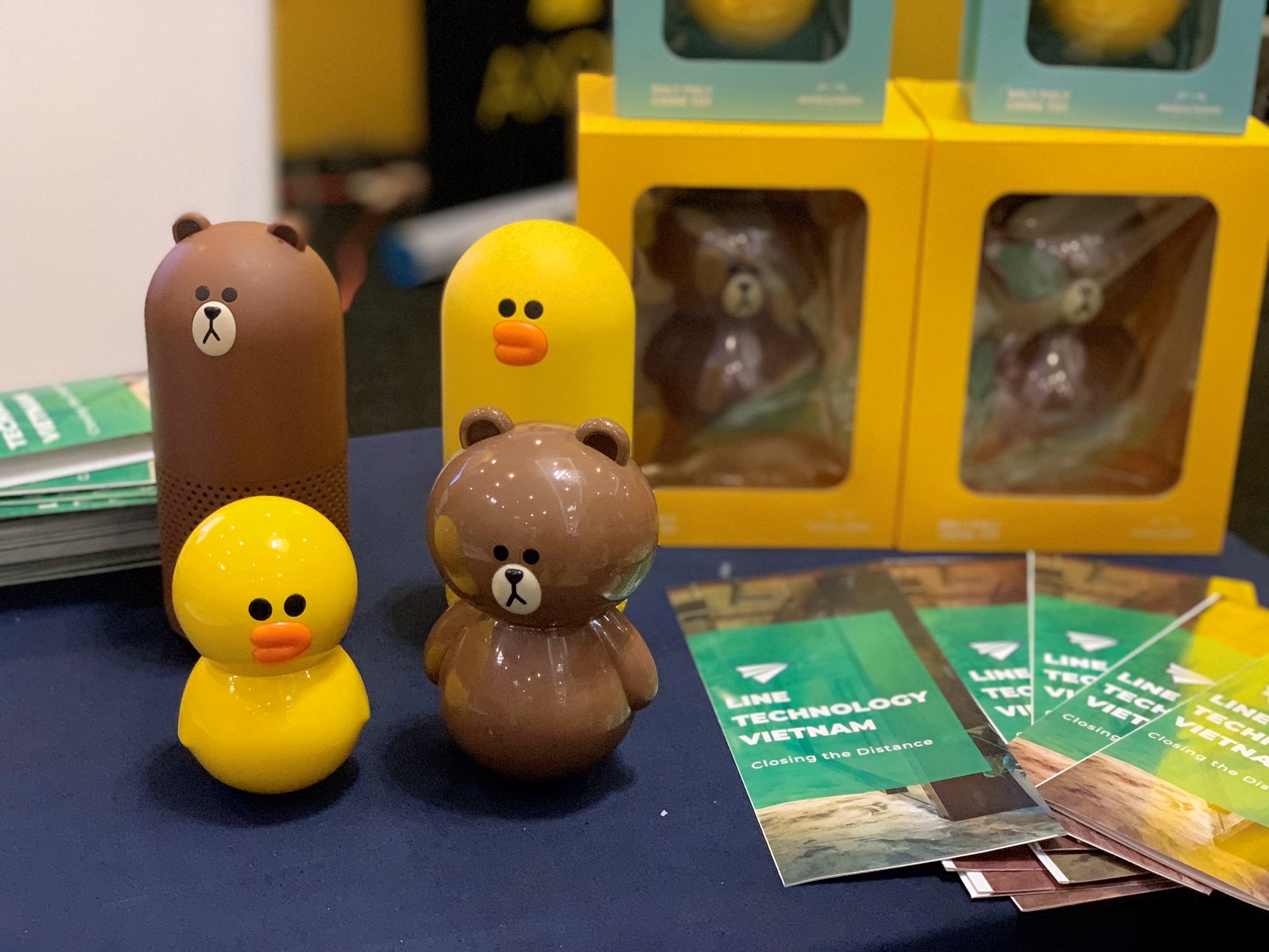 At both locations for Vietnam Web Summit 2019, LINE Technology Vietnam welcomed guests to its booth with an array of fun and unique stickers. In addition to inspiring 65 check-in postings on Facebook, LTV also created many strong impressions in the local community. LTV shared information about its products, services and technologies that are under development, attracting much attention from experienced engineers at large- scale companies as well as potential candidates for its exciting career vacancies, such as Senior BE Developer and UIT Developer.
Through Web Summit 2019, LINE Technology Vietnam had the opportunity to introduce people to our technology, the service of one of LINE's DEV CENTERs in Hanoi, and to our promising job opportunities.